We are striving to create a Community. We ask that you Know all the content for our League.

Most Important Rule Is Our "Sportsmanship Penalty Rule" This League Should Be Fun For All If That Stops S.G.C Has Failed
UNRANKED GAMEPLAY RULES:
GAMEPLAY RULES:
1. Games : Unranked For League Games.
Time Per Half :​ 6 Minutes.​ .
Game speed: Normal
Challenges : Home club Invites​ Games .
Shot : Assisted or Semi Assisted / Managers Choice
RESPECT ALWAYS
SCORES:
3.1 SCORE ​: No Goal Rule, Score what you may but try not to Embarrass an opponent please
SCORE POSTING
:
4. Both Mangers must make sure that the Scores, Scores, Clean Sheets are completed after the game.
DEFENDING:
5. Defending : We will only use TACTICAL Defending in S.G.C Thank you.
FORMATIONS:
6. Formations : Use Default formation's on the Game we are
not
allowing Custom formations. DO NOT MOVE PLAYERS , INSTANT REMOVAL
6.1 . Your Players on the Pitch can be 8,With 9 allowed on the Teams Roster.
LAG:
7. Disconnection : If you are playing a game and the game is Laggy before the 20th Minute you can start over and replay the whole game, If u Lose Connection on 50 minutes  you guys play 40 minutes or play a whole game if you guys agree or a half, work it out, If u guys played 80 Minutes you then play 10 Minutes etc, unless u agree to start over, any goals scored before disconnection are to be kept.
ARRANGING - IMPORTANT PLEASE READ:
7.1 Games not played/Arranging : If the game is arranged but the other member will not respond to his opponent's post the Original posting Owner , the game is Made a Draw 0-0 And the only one to gain a point is the Original posting Owner . Game is not Arranged by either Manager it is Cancelled and 0 points are given. Arrange where it says "Arrange" do not just Arrange in a Random place, Managers and Admins will check the Arrange thread and if you do not Arrange in there , you did not Arrange.  Arrange games in Eastern Standard Time Zone Please. REMEMBER its now a 0-0 draw.
TABLE ADJUSTMENTS :
7.2 If you have any games Remaining on your Schedule at the END of a Season , they will be Minus Points, 1 game left -1 point , 5 games left -5 points etc.
----------------------------------------------------------------------------------------------
TRANSFER RULES:
1. ROSTERS: Must Be Betweeen 18-22 Players.
For League Play You Are Allowed 9, 80+ Players on The Pitch @ One Time, YOU ARE ALLOWED 11 ON A ROSTER.
1.2 If Players have no value on Sofifa.com  , then there value is 10 Million.
2. TRANSFERS : Players  can be Bought & Sold ,Loaned, Released, But this only Happens during the Transfer Window.  TRANSFER WINDOW WILL HAPPEN @ THE END OF A SEASON.
Loan Rules:​
3. LOANS: OK Loans are for a full Season (All Games) or Half a Season (Half of your Games), Loans only Happen during The Transfer Window.
Whichever club that he was loaned to he may also not play vs the Club in the League , (Cup iIs Fine) if those two clubs happen to meet.
3.5 The Loaner (You) cannot loan out a player Having +30 Mill Tax, if you want to Loan a player out and you have 30 million Tax +, You as the Loaner must pay the Tax.
4.Ok Remember that when you Loan that the player you have Loaned out he is still yours and is part of your Roster ​# , there will only be space created on your Roster by Releasing players  (1 Mill To Release Any player) not by Loaning Because that Player at the end of the season will be returned to you as your 19th,20th,21st or 22nd man If he is returned as your 25th player that is not allowed and u pay a -5 mill fine. ​
5.You may only Loan out 4 players hence the reason Why Your roster is 18-22, if you loan out 5+ players You have just Loaned out to many. And that is NOT ALLOWED.
6.When you loan out or in new players you UPDATE your Tax roster (
Tax
)  to reflect the loan or loans, You are supposed to Update your tax every Season and this is a Must.
8.When you Buy A Player from Bid List YOU ARE NOT ALLOWED TO LOAN HIM OR SELL HIM, Until the folllowing Transfer Window.
Bidding Rules:​
4. Bidding : Bid List prices do not reflect a players Resale Cap , When sold they (Caps) can and will fluctuate, If you choose to buy a guy for 60 Million But you can only get say 40 Mill back for him.
4.1 Bidding / Transfer Window: The Bid List Will have Player(s) listed that you can Bid on & Add to your Club During the Transfer Window if you have won said player(s) after a 6 hour period and If you are not outbid after 4 hours, you have won that Player(s). Each owner will have 2 packaged bids every Transfer Window. Bids are not Cumulative So every Transfer Window you will only have 2 packaged bids as they will Reset.
4.2 How do Bids work:  Each Window I have 2 Bids, If I  Bid on a player During the Current Transfer Window I may use my 2 Packaged Bid as much as I want.
4.3 Bidding : if a bid is from 6am - 12pm (6 Hours) and someone tops the bid at 11:30am (30 minutes before) then we extend the bid window 3 hours and again if it is topped within the last 30 minutes again we extend another 3 hours.
4.4 Posting Bids: Once you have decided on a player that you want to Bid on then post the Bid, If there is any Deleting of Bids, Editing Bids, Any Changing of Bids then the managers Transfer Window is OVER. This means you may not do ANY Deals until the next window.
4.5 Bid Posting: If there is a player that you want to Bid on then you must goto our foRum and look for Bids, there you must place a Bid Start the Bid from the price that he is listed, If listed at 10Mill, start your Bid at 10Mill, not 10.5Mill or 11Mill, it must be the Bid Price you see on the Bid List or if someone else has already Bid it must be higher than there Bid, the Bidding for each player last for 6 hours , Meaning a Bid Last For a full 6 Hours, from the 1st Post time the 1st Bid was placed and if you did not Bid on a player in the 1st 4 Hours you are not allowed to Place a Bid on that Player Thank You. In The 1st 4 Hours if I bid on a player and know one else does I win him .  On Last Day of a Transfer Window, Bids Must be placed within a 6 Hour time period of the Transfer Window Closing for it to count.
4.6 In The 1st 4 Hours if I bid on a player and know one else does I win him . On Last Day of a Transfer Window, Bids Must be placed within a 6 Hour time period of the Transfer Window Closing for it to count.
We have a Countdown clock in the Middle of the forum.
Well when it says 14 Days left , You will earn an extra bid BUT you must have played over 15 Games to be eligible .
SELLING BIDS:​
Now onto Selling bids  , We each get 2 Bids Every Season , But YOUR ENTIRE SCHEDULE MUST BE PLAYED & BIDS CAN ONLY BE SOLD FOR 8 MILLION NO MORE NO LESS, Don't try and Sell a Bid if You did not Finish your Schedule and Play all of your games. IF ACE WANTS TO SELL ME HIS BID THEN HE CAN BUT AGAIN ONLY FOR 8 MILLION .
Roster #:
5. Roster Maximum & Minimum: Keep Rosters between 18 - 22 Players at all times and if you decide you need space to add a new player to your club it will cost you 1 Million to release and make space, ofcourse you do not have to release and you can keep that player on your team but it will cost you 5 Million to keep him and you must declare it before the Season starts.
Confirmation:​
6.Once a Deal is confirmed. CONFIRMATION TRUMPS EVERYTHING. To Confirm a Deal all you have to do is Quote the Deal and write "Confirmed"
7. Tax. Ask for Tax to be explained.
Tax must be up to date before the start of a Season
Meaning Update your Tax Roster. If you Purchase a player off of your bid list, Add him to your Tax Roster,If  you release a player the lease remove him from your Tax Roster.
If a player rises into a Tax Bracket during a Transfer Window then you will not have to pay his Tax until the next Transfer Window.
Completed Schedule Budget Increase:​ 10 Million
DECLRAING PLAYERS FOR THE BID LIST
8.1 The Guys who are on your Roster that you Cannot Sell / or want to sell,you Can add them to the next Transfer Window Bid List for Sale, if they aresold you get 50% of the Sale, if they are not Sold you Keep Them on your Roster or You can also Release Them off of the Bid List & Your Roster  / You will gain 2.5 Million But you will only gain 2.5 Million if they are Rated 80+,you will not have to pay 2.5 Million to release if they are 80+. But You must Submit the player(s) before The Transfer Window opens.
Declare them in a pm on this forum. / Declare them 2 days before the Upcoming Transfer Window / You can only Declare 2 players Maximum each Window, Thank You.
FREE AGENTS INFORMATION
.
8.2 TRANSFER WINDOW IS OPEN AND SHUT AT CERTAIN TIMES, Deals,Loans, Releases, Bids, Can ONLY Be Done During That Time.
YOU CAN ADD "Pick Ups" DO THESE AT ANYTIME
8.3
EXTENSIONS
Game Extensions can be given out and they are for 1 day.
Go Here
If you do need an Extension let it be known the day before the end of a Cup Round.
Post it below or PM me, I will let it be known.
Please Post who the 2 Owners that need the Extension & Why, Thank or PM me and let me know Why.
8.4
Price Cap :
Because we are now using the Sofifa.com Prices of Sofifa, That Determines The Value Of A Player, you will see that players go for some different prices, You are Allowed to go A Certain price either Side of their Market Value for selling purposes (Value you See Listed on Sofifa), if they go for 10 Million then if you decided to sell for 15 Million or 5 Million That is OK and That is What you can do According to the Rules.
Here is a Link to Sofifa.com to Prices -->  
Sofifa
Players Can now be sold for 10 Million Less of His Value that Means if his value is 20 Million you can go to as little as 10 Million if you want to sell him, Also If a Player is 20 Million then the most amount of Money you can get is 10 Million Above his Value, So when you are Selling NOMATTER The Rating, NO MATTER THE PRICE TAG of the Player you are allowed to go 10 Mill -\+ , this is on Every Single Player.
Important Information:
League Penalties Are 5 Million And You Can Earn A Penalty For Not Doing Taxes, Exceeding Roster #.
Some League Penalties Involve Point deduction.
Called "Administration"
You will Lose -3 points if you are -0-3 Million in the Red, -  Money
You will Lose -6 points if you are -0-6 Million in the Red, -  Money
You will Lose -9 points if you are -0-9 Million in the Red, -  Money
You will Lose -12 points if you are -0-12 Million in the Red, -Money
Check in on this Forum at least 3x per week so you know what is going on, who you play in the League, Next Round of a Cup etc.
FIFA 18 You must upload Highlights After your games and do a (Small write up - This is not Mandatory), the Write up is not Mandatory the Highlights ARE.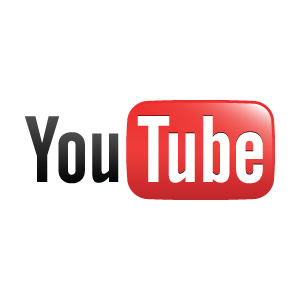 This is some Information for all of us.
If you happen to lose a player from your club, you have 2 Choices.
1. Call some up from your original Team to Fill that space.
2. Leave that space blank to see if the player returns to the game. PM Llad72 if you choose this
..............................................................................................................................
1.  In order to help Bid Lists in transfer window, we will now limit the number of 80+ players on a roster. You will now be allowed to have up to (9) 80+ players on a roster but at all times only (6) of those (9) can be  playing. This should be more than enough players and will avoid hogging of players; therefore, giving us more from where to pick come bid list time. This does not mean you won't be able to participate in every Bid List, What it Means is (DO  NOT GO ABOVE (9) 80+ players on a Roster) , This is for League, Champions League, Europa League .
2. League Cup is Different you will only be able to have (9) 80+ Players on your Team and out of those (9) only (3) Can Play at all times.
................................................................................................................................[/b]